THAO COLE STUDIO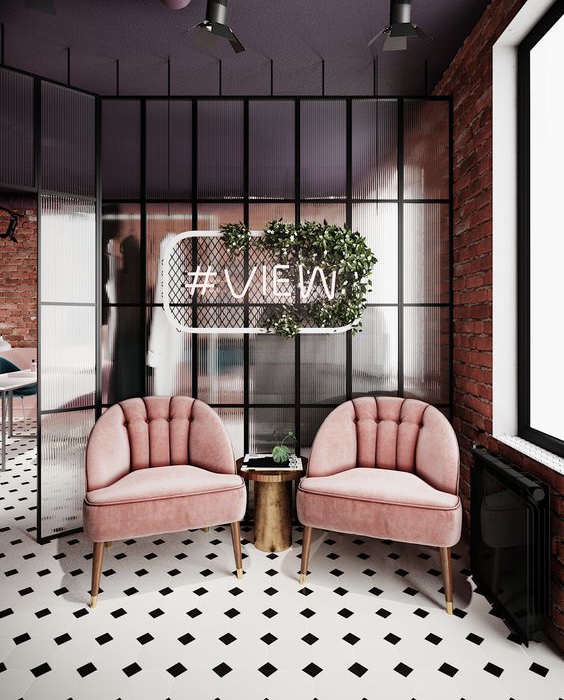 POLICIES
We want to make sure we don't waste anyone's time.
Hold your credit card on file booking online system Square is to ensure that you are serious about booking your appointment! If you would like to cancel your appointment, you can do it by sending us an email, text or giving us a call any time up to 72 hours (3 days) before your scheduled appointment.
If you attempt to cancel your appointment within the 72 hour, you will be charged $100 fee and will be required to book another appointment.
WE WILL NOT BE ABLE
TO OFFER REFUNDS.
No shows-no calls will automatically  CHARGED full PRICE of service to be performed, and will not be allowed to reschedule.
You are allowed one reschedule. At the second reschedule, we will charge $100 fee.
I understand things can come up. If you need to reschedule for any reason, please do so at least 3 days in advance. Please note, if you reschedule without at least 3 days notice, you will be charged $100 fee . (Reschedules will be based on current availability.)
Any client who is sick, has a cold, flu, feeling ill, etc please contact me to reschedule.  If you do come in sick, your appointment will be cancelled and you will be charged $100 fee
Since your immune system is already compromised, there is a high chance of healing complications, prolonged healing, loss of pigment, and increase risk of infections.
02 reschedules due to tardiness and last minute notifications (less than 3 days) are allowed per service. At the third reschedule, full price of service will be required up front in order to reschedule again.
We are not liable for any changes to shape and color clients wish to make to the eyebrows once a final decision is made during the consultation. To ensure satisfaction, please carefully review drawn shape and color PRIOR to starting. Your satisfaction is important to us so please make sure you are happy with the chosen shape before consenting. Once consented, your look will be final.
Therefore, WE DO NOT FIX YOUR BROWS/LIPS FOR FREE when you get home and realize that your family, your friends or yourself do not like the shape and color.
After 2 sessions of Brows/Lips, if you are still not happy with the shape and color,
we may fix your Brows/Lips next 06 months (not next month because of preventing scar risky if tattooing many times in few months). COST FOR THE THIRD SESSION UNDER 01 YEAR IS $100/AN HOUR.
At the time of your appointment, if it is clear that this concept is not understood by the client and there is uncertainty or a sense that this is an impulsive decision, we reserve the right to refuse the service and WE WILL NOT BE ABLE TO OFFER REFUNDS.
If your touch up session scheduled later than 4-8 weeks after the initial procedure, additional charges will be applied.
If you have had your eyebrows previously tattooed and are interested in a cover-up/re-work, you MUST email us a clear photo PRIOR to booking your appointment. In some cases where the previous work is too dark, dense, discolored, or large, tattoo removal will be highly recommended before we begin the cover-up/re-work.
PRE APPROVAL IS REQUIRED!
If you arrive late, we will not be able to extend your appointment time. If you arrive more than 15 minutes late, we will have to reschedule, out of courtesy to our artists and clients. Arriving more than 30 minutes late will result in charging $100 fee and you will be required to book a new appointment. 
Being late will delay the rest of the day's schedule and is unfair to other clients.  Please be courteous to others.
Only CASH is accepted. No checks or any other payment apps are accepted.
There are no refunds on work done at Thao Cole Artistry.
Prices are subject to change at any time
***NOTE:
Everyone heals and accepts the pigment differently. We provide the same service for every client but retention is dependent on your skin and lifestyle
When you leave the studio your brows/lips tattoos are intact. That is the job of the technician. There ARE NO GUARANTEES made as to how your body will heal them. If they fade, blur or not take good, that is the result of YOUR skin, your lifestyle….not a result of the technique or the technician. NO one knows how the clients skin will heal. This is a potential risk all clients take when consenting to this procedure
Permanent Makeup is an art, NOT a science. Clients results will vary and using a pencil or powder will/may still be needed. We have no control over your bodies healing process and each time a procedure is done, the pigment will have less retention due to scar tissue
You ARE NOT a good candidate for hairstrokes if you have LARGE pores (Large pores on your forehead & in the brow area) or Oily/Severely Oily Skin, your results WILL appear softer/solid or powdered looking
If you are out in the sun a lot, have oily skin, use anti-aging creams, retinA/retinol products, acidic cleansers, natural elements, regular chemical peels, or exercise frequently, your permanent makeup WILL fade prematurely. The better you take care of the treated area and follow the provided aftercare, the longer it will last.
Nobody's face is totally symmetrical and you need to be realistic with your expectations. There is no point in trying to make the eyebrows identical even if I were to use stencil on your brows they will still look different due to our bone structure not being symmetrical. One brow bone will always dominant/protrude or be a little higher than the other also the side you sleep on plays a factor. We do not use the "P" word when doing Permanent Makeup. Sisters, NOT twins is used universally in this field.
For all additional questions and concerns before booking your appointment please contact me (907)952-7283 (TEXT ONLY)
Thank you again and I look forward to hearing from you!